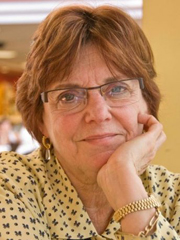 Growing up adjacent to Druid Hill Park in Baltimore, MD, Penny Harris was immersed in this landscape both gardened and wild. Here she was free to transcend by experience what was known to her. This connection to nature, the Russian writers, piano lessons at Peabody Prep and weekly visits to the Walters Museum came together to inform her sense of art and culture. Through time and travel in her adult years this understanding evolved into a seamless thread.
Penny Harris' images are in collections throughout the US, including the The Pinhole Resource Collection at the History Museum of New Mexico, Santa Fe, NM; Houston Museum of Fine Art, Texas; the Baltimore Museum of Art, Maryland; The Chrysler Museum, Norfolk, VA; The Albin O. Kuhn Library Collection at University of Maryland; and the Donald S. Levenson Art Collection at the Sheppard Pratt Health System. She is appreciative for the support over the years from the Maryland State Arts Council Awards for Individual Artists and Maryland's Critic's Residency Program.
Curatorial work includes To This I Came, an exhibit for mid-career women artists/writers/composers at Loyola and Notre Dame Colleges, which approached creativity from multiple perspectives. Earth Project, University of Baltimore addressed unique perceptions of how we view our environment.
Night Walk, a 2012 forest installation projecting life-sized images on trees at night, blurred the relationship between humans and nature, as the ghostly images seemed to emerge from within the tall trees in the forest of Adkins Arboretum. Viewers were challenged to consider their time and place in nature.
Her diversity was expressed in a photographic stage set she created for a modern dance program performed at Towson University, the Baltimore Museum of Art and nationally.
A Most recent exhibition is Poetics of Light: Pinhole Photography, (2014-2016} New Mexico History Museum, after which the exhibit will travel.
English | Deutsch